Founded in 1965, St. Vincent Ferrer is a community that has opened its doors to an increasingly diverse population.
View parish history
---
Ecclesial Staff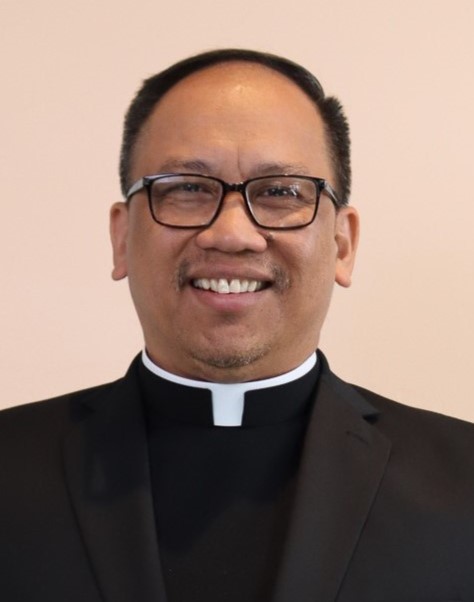 Pastor: Rev. Frederick A. Costales, M.S.
Deacon Patrick Necerato
Deacon Donald Hitzeman
Deacon Humberto Ramirez

Mass Times
Weekend Masses:
Saturday: 4:00 p.m., 5:30 p.m. English) 7:30 p.m. (Spanish)
Sunday: 6:30 a.m., 8:15 a.m. (English) 10:00 a.m. (Children's Mass), 12:00 p.m. (English), 3:00pm (Spanish), 5:00pm (Youth Mass)
* 1:30p.m.(Tagalog Mass every second Sunday of the month)

Weekday Masses:
Monday - Saturday 8:00 a.m.

Devotions & Holy Days
Holy Days: 8:00 a.m. 7:00 p.m.
Vigil: 4:30 p.m. 7:00 p.m. (Spanish)

Devotions: Novena to Our Lady of Perpetual Help after 8:00 a.m. Friday Mass
Adoration of the Blessed Sacrament first Wednesday of the month 8:30 a.m. - 10:00 a.m.

Confessions
Saturday 9:00 a.m. - 10:00 a.m.