Founded in 1956, Our Lady of Lourdes is a vibrant and diverse community that supports and promotes the diocesan vision.
View parish history
---
Ecclesial Staff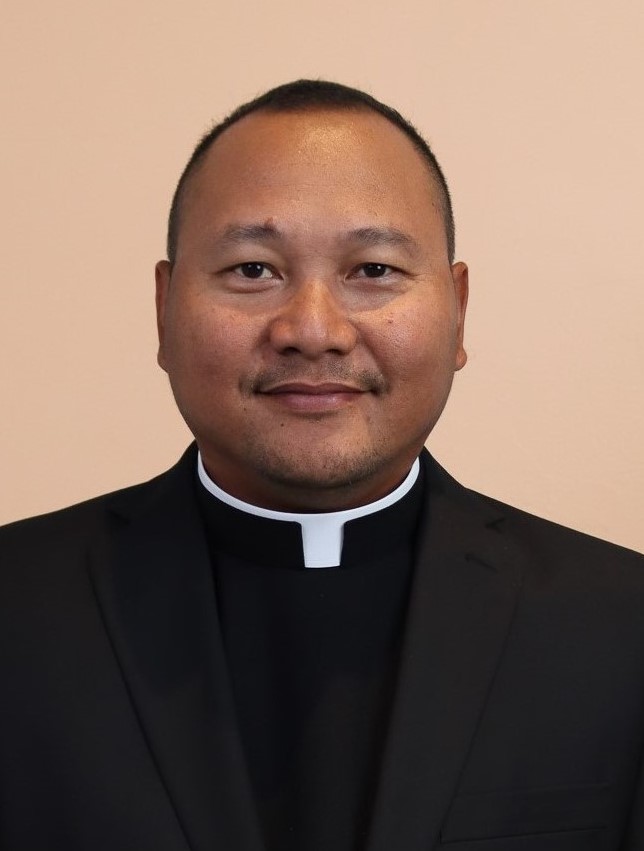 Administrator: Rev. Clarence Saldua, M.S.

Parochial Vicar: Rev. Remigius O. Owuamanam, S.M.M.M.
Deacon Roberto Villatoro
Deacon Hernan Calderon

Mass Times
Weekend Masses:
Saturday: 5:00 p.m. 6:30 p.m. (Spanish)
Sunday: 8:00 a.m., 10:00 a.m., 12:00 p.m., 2:00 p.m. (Spanish), 4:00 p.m. (Vietnamese)

Weekday Masses:
Monday 7:00 a.m. (Spanish) Tuesday - Friday 7:00 a.m.

Devotions & Holy Days
Holy Days: Vigil Mass: 5:30 p.m., 7:00 a.m.
5:00 p.m. (Spanish) 6:30 p.m.

Devotions: Divine Mercy Monday 6:00 p.m. - 7:00 p.m Apoyo Familiar en Cristo Tuesday 7:00 p.m. - 9:00 p.m.
Exposition of the Blessed Sacrament First Friday after 7:00 a.m. Mass, closing with Benediction at 5:30 p.m.
Holy Rosary after Mass Monday - Friday

Confessions
Saturday 3:45 p.m. - 4:45 p.m. (Bilingual)