Founded in 1992, St. Martha is a caring community that brings hope to families, neighborhood and society.
View parish history
---
Ecclesial Staff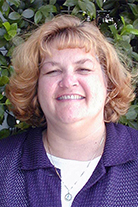 Pastoral Coordinator: Ms. Kirsten R.Thorstad

Priest Moderator: Very Rev. Rafael A. Partida, E.V.

Priest Minister: Rev. Joseph T. Ellison

Priest Minister: Rev. Gregory Elder

Priest Minister: Rev. Carlos Martinez
Deacon Porfirio Diaz
Deacon Christopher Ciraulo
Deacon Wilfredo Vita

Mass Times
Weekend Masses:
Saturday Vigil: 5:00 p.m. (Contemporary Choir)
Sunday: 7:15 a.m. 9:00 a.m. 11:00 a.m. 1:00 p.m. (Spanish) 5:00 p.m. (youth)

Weekday Masses:
7:30 a.m.

Devotions & Holy Days
Regular Devotions: Adoration of the Blessed Sacrament First Friday (24 hour)
Daily Rosary: 7:00 a.m.
Filipino Mass: Fourth Sunday 3:00 p.m.

Confessions
Saturday at 8:30 a.m.