Founded in 1946, St Frances Xavier Cabrini is a small and intimate Crestline Community in the San Bernardino Mountians.
View parish history
---
Ecclesial Staff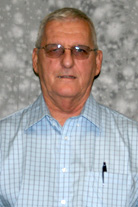 Administrator: Rev. Neil D. Fuller, S.V.D.
Deacon Rick Bassford

Mass Times
Weekend Masses:
Saturday: 5:00 p.m.
Sunday: 10:00 a.m./Sunday teaching for children

Weekday Masses:
Monday, Tuesday, Thursday, Friday 8:30 a.m.
Wednesday Communion Service at 8:30 a.m.

Devotions & Holy Days
Holy Days: As posted in Bulletin



Confessions
Every Saturdays at 4:00 p.m. or by appointment