Founded in 1922, St. Joseph is a community that celebrates its diversity in multi-lingual and -cultural liturgies and parish events that help the parishioners come together as a family.
View parish history
---
Ecclesial Staff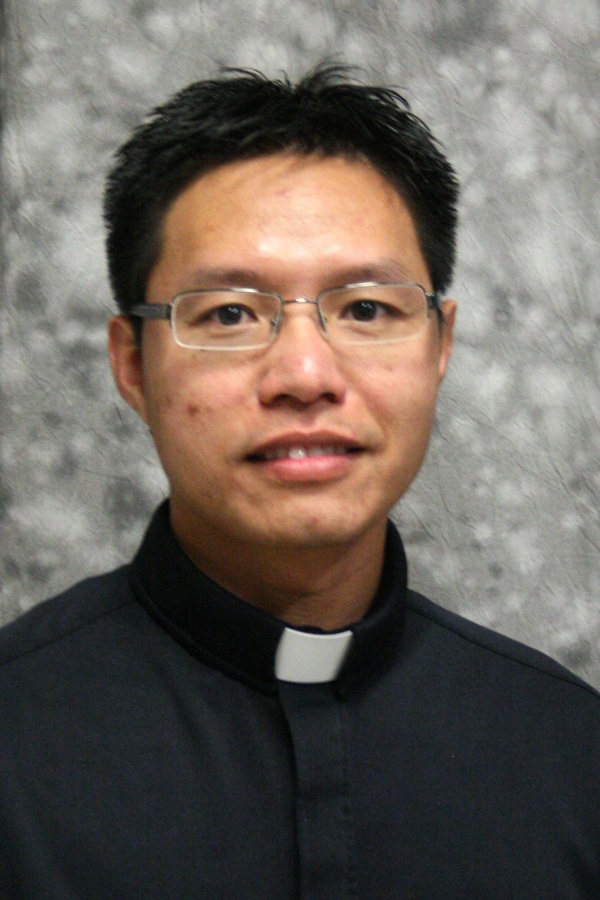 Administrator: Rev. Timothy T. Do

Parochial Vicar: Rev. Paschal I. Nwoko, SMMM

Parochial Vicar: Rev. Carlos Martinez
Deacon Mark Lopez
Deacon Luc Morisset
Deacon Roberto Villatoro

Mass Times
Weekend Masses:
Saturday: 4:00 p.m., 6:00 p.m. (Spanish)
Sunday: 7:00 a.m. 9:00 a.m. 11:00 a.m. 1:00 p.m. (Spanish)
3:00 p.m. (Tongan - First and Third Sunday of the month)
5:00 p.m. (Youth Mass)

Weekday Masses:
Monday - Thursday 7:30 a.m.
Wednesday 7:00 p.m. (Spanish) Friday 8:30 a.m. 1st Friday 5:30 p.m.

Devotions & Holy Days
Holy Days: As announced

Devotions: Perpetual Adoration Chapel

Confessions
Saturday 2:30 p.m. - 3:30 p.m. (bilingual) and by appointment