Founded in 1922, St. Joan of Arc is beacon of hope, peace and justice to its surroundings.
View parish history
---
Ecclesial Staff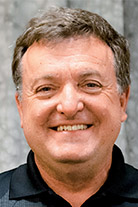 Pastor: Rev. Ciro Libanati

Mass Times
Weekend Masses:
Saturday: 5:00 p.m. 7:00 p.m. (Spanish)
Sunday: 7:15 a.m. 9:00 a.m. (Spanish) 11:00 a.m. 1:00 p.m.

Weekday Masses:
7:30 a.m.

Devotions & Holy Days
Holy Days: 7:30 a.m. 5:00 p.m. 7:00 p.m. (bilingual)

Devotions: First Fridays, Exposition of the Blessed Sacrament beginning
at 5:00 p.m., with bendiction at 8:00 p.m.
Chaplet of the Divine Mercy at 3:00 p.m.

Confessions
Saturday 3:30 p.m. - 4:30 p.m. and by appt.