Video for children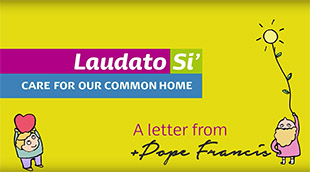 CAFOD is the official aid agency of the Catholic Church in England and Wales. They work with people of all faiths and none. Inspired by Scripture and Catholic Social Teaching, and the experiences and hopes of people living in poverty, CAFOD works for a safe, sustainable and peaceful world.

Video for young people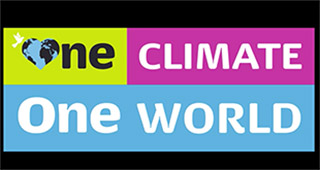 Watch this animation for young people to explore stats and facts about climate change, why climate change is the biggest threat to reducing poverty and how you can join the campaign to tackle it. Beautifully narrated by a CAFOD young leader from Southwark Catholic Archdiocese.

Video for young people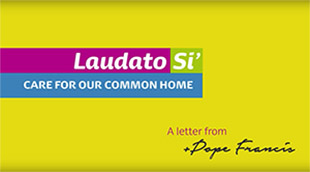 "Pope Francis has written a letter addressed to every person on this planet, asking us all to protect our common home. In his encyclical, he says that climate change is real, urgent and it must be tackled, asking us to remember that the climate is "a common good, belonging to all and meant for all".
Lesson Plans and Activity Sheets
focused on Laudato Si'
Care for God's Creation Lesson Plans Grades 1-8, Madagascar by CRS
Care for God's Creation Lesson Plans Grades 1-8, Nicaragua by CRS
Recommended Books for Children
for teaching Laudato Si'
Children's Book Recommendations for teaching Ladato Si' by Dominican Sisters
Materials
on Laudato Si'
Material For Youth on Understanding Solidarity & Sustainability in Light of Climate Change by Catholic Climate Change
Why We Care for God's Creation Answers questions for Laudato Si' by Catholic Relief Services
Quiz on "Care for God's Creation" by Catholic Relief Services