Founded in 1938, Our Lady of the Lake is dedicated to responding to the spiritual, emotional, and material needs of the members of our Parish and the community at large.
Ver la historia de la parroquia
---
Personal Eclesiástico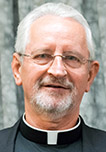 Pastor: Rev. Michal Osuch, CR
Deacon Michael Juback

Misas
Misas en los fines de semana:
Saturday: 6:00 p.m. 7:30 p.m. (Spanish)
Sunday: 9:00 a.m. 11:30 a.m. (Family Mass - Life Teen Band)

Misas durante la semana:
Monday - Friday 8:00 a.m.

Devociones y Días Santos
See bulletin

Confesiones
Monday - Friday after morning Mass Saturday 2:30 p.m. - 3:00 p.m.


The map below is for location purposes only. The address is not correct on the map, but the physical location is.